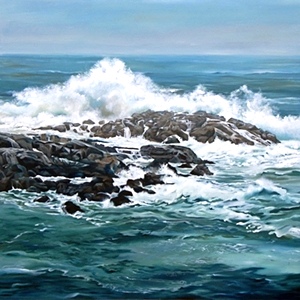 Cape Neddick Seascape
A seascape in oils showing the wave movement on the nothern coastline of Maine sets a serene mood.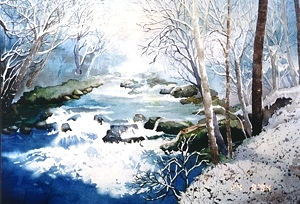 Snow in the Smokies
Original watercolor landscape in the Great Smoky Mountains National Park, winter, river scene.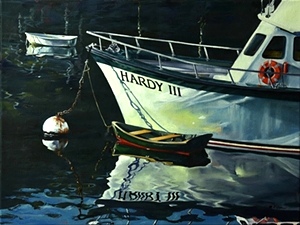 Hardy III
Early morning light on fishing boats in a small village in Maine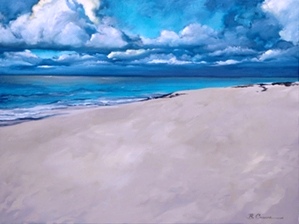 Seclusion
The painting to take you away from it all.

Serenity by the Sea
Can't get enough of the sand and water.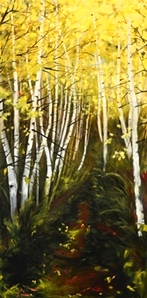 Aspens I
The golden glow of Aspens in the sunshine invite the viewer to step into the painting.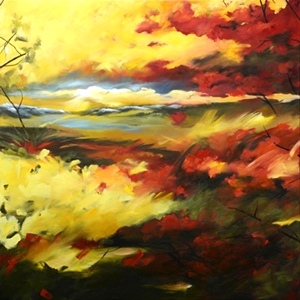 Aspens II
Memories of fall color, sounds and smells that linger long after the experience fill the canvas.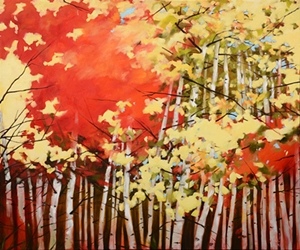 Aspens IV
The fourth in a series of nature paintings, Aspens IV captures fall colors in the mountains of Colorado.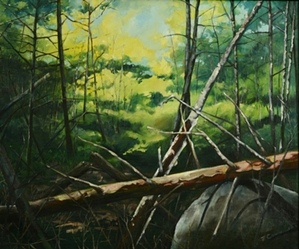 Beyond Blue Pond, White Mountains, New Hampshire
Summer light washes mid-day through the trees in New England.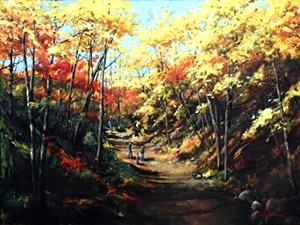 Smoky Mountain Getaway
Great Smoky Mountains National Park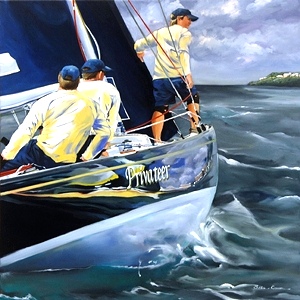 Privateer
King Edward Gold Cup sailing match race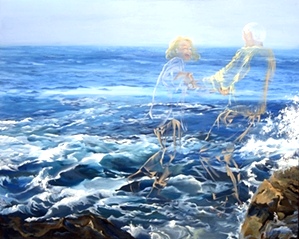 They Danced
A seascape seemed the best setting for the timeless dance of this couple.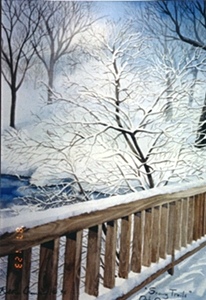 Snowy Trails
Walking bridge in Oak Openings State Park , North West Ohio.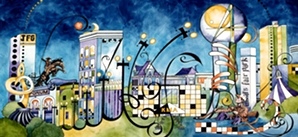 Cityscape Knoxville
An abstract version of downtown Knoxville from the eyes of Bobbie Crews, shows life and vitality in this reviving urban landscape.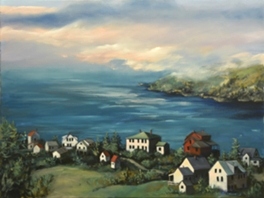 On Monhegan Island
The view from Monhegan Island looking down to the harbor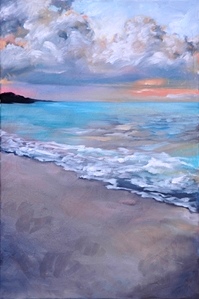 Early Morning Calm
Bermuda colors of sea and sky are breathtaking.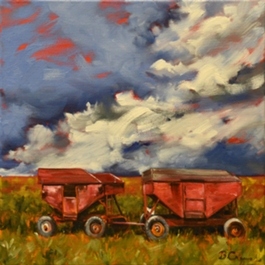 Red Wagons
Small expressive painting of old farm wagons in the autumn landscape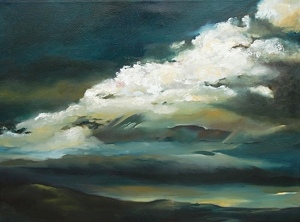 Stormy Sky
Storm clouds looming on the horizon painted from study and memory.