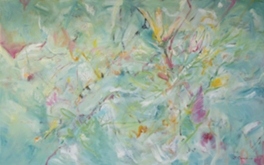 Untitled I
Pastel imagery dances across the canvas in this oil on canvas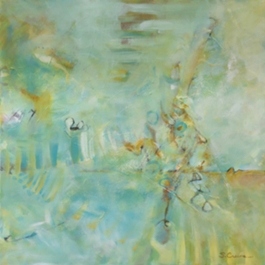 Untitled II
The colors of summer play intuitively through this abstract.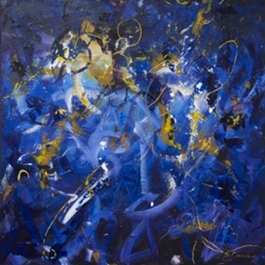 Untitled in Blue
Exciting textures in blue contrast with light bouncing in space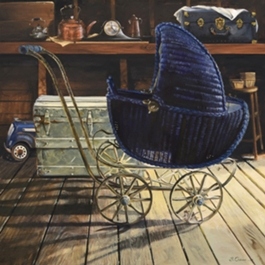 Blue Bonnet Buggy
Treasure in the attic of the barn conjure memories of things forgotten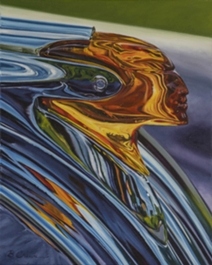 Pontiac Chieftain
Amber hood ornament capturing the light that brings it alive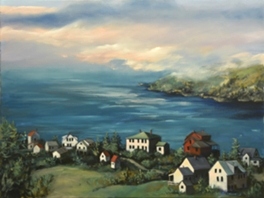 On Monhegan Island
The view from Monhegan Island looking down to the harbor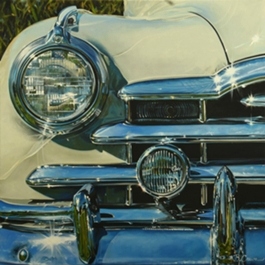 Silver Streak Sunspots
1948 Pontiac in a soft, mushroom white under the blue autumn sky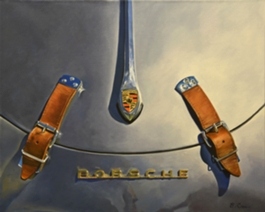 Leather straps on a Porsche
Zoomed in on the warmth of leather and the excitement of an iconic sports car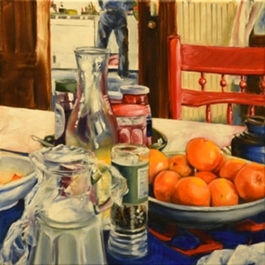 B & B Breakfast
Capturing a moment in time at a Bed and Breakfast in Deer Isle, Maine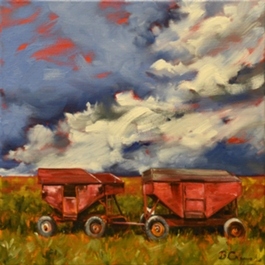 Red Wagons
Small expressive painting of old farm wagons in the autumn landscape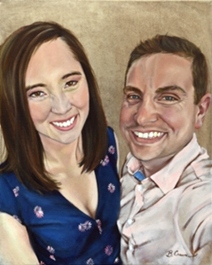 Dusty and Samantha
Engagement portrait of Dusty and Samantha for their wedding gift.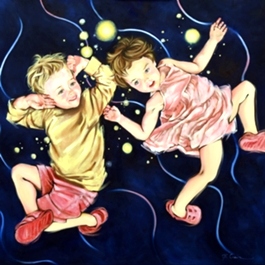 Starry Night
I wanted to capture a little energy in motion and these two brought me joy in painting.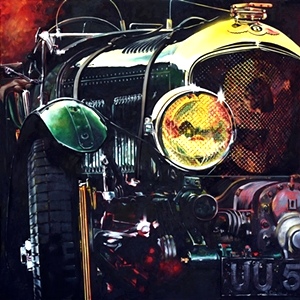 Bentley Racer #9
Historic Bentley Racer #9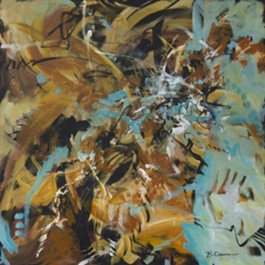 Untitiled IV
This was painted in a performance with the Knoxville Symphony Orchestra.