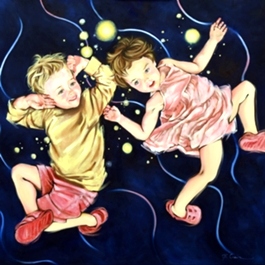 Starry Night
I wanted to capture a little energy in motion and these two brought me joy in painting.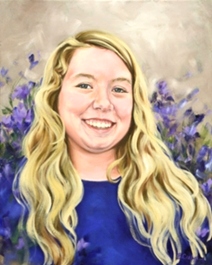 Rachel
Rachel's portrait is coordinated to make a pair with the painting I did of her sister, Natalie.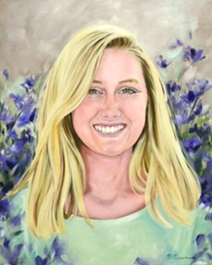 Natalie
Second portrait I've done of Natalie over the years. The first was painted for her grandmother.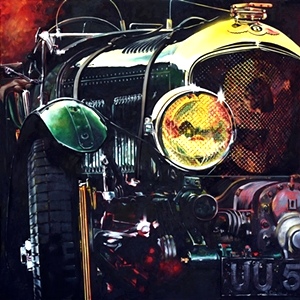 Bentley Racer #9
Historic Bentley Racer #9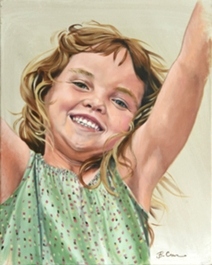 Blaire: The Joy of Being 6
Children's portraits capture the joy in life!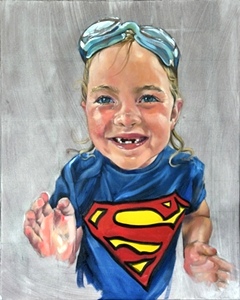 Super Kid
A simple portrait to tell a simply good story about Leyla.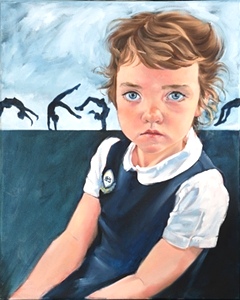 Holding Still
Blaire with the beautiful eyes pulls you into her world.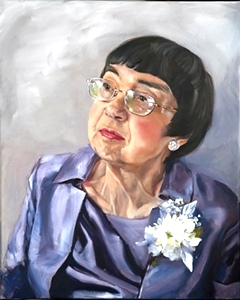 Mother
One of my favorite subjects, my mother was always so serene.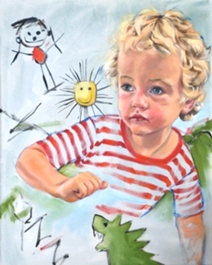 Explorer I
Explorer I captures the innocence of childhood in a painterly manner.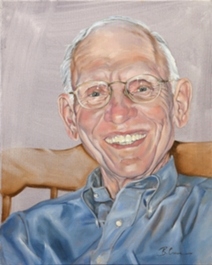 Dr. Ed Burdette
Ed was a highly recognized and honored Proffesor of Engineering at the University of Tennessee.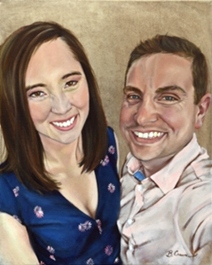 Dusty and Samantha
Engagement portrait of Dusty and Samantha for their wedding gift.