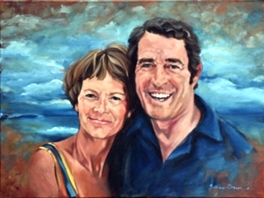 Gabby and Nicky
This was a casual potrait of Gabby and Nicky.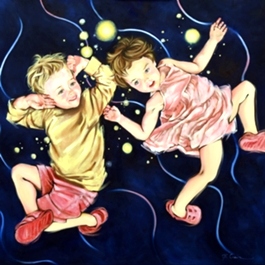 Starry Night
I wanted to capture a little energy in motion and these two brought me joy in painting.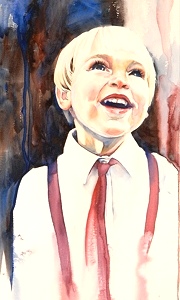 Young Todd
Watercolor works well to relay the lighthearted world of children.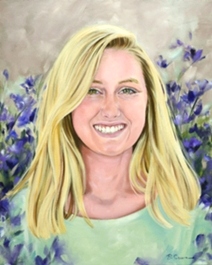 Natalie
Second portrait I've done of Natalie over the years. The first was painted for her grandmother.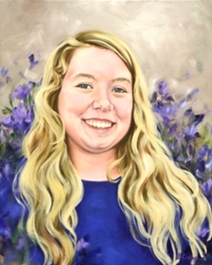 Rachel
Rachel's portrait is coordinated to make a pair with the painting I did of her sister, Natalie.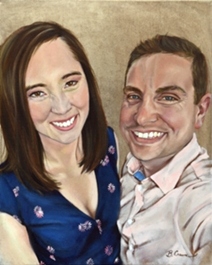 Dusty and Samantha
Engagement portrait of Dusty and Samantha for their wedding gift.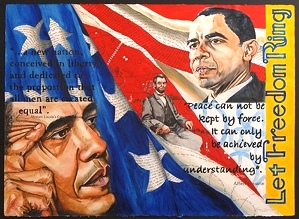 Let Freedom Ring
This was my response to the 2008 presidential election.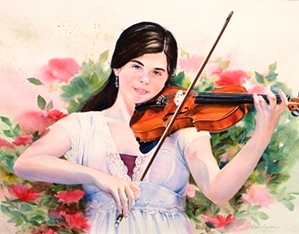 Katie
A young lady who may someday be world renowned.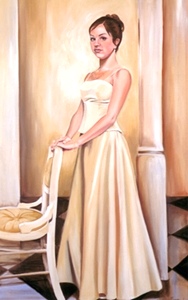 Monica
A beautiful young woman gracefully waits for the next dance.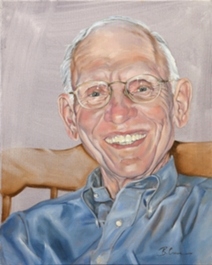 Dr. Ed Burdette
Ed was a highly recognized and honored Proffesor of Engineering at the University of Tennessee.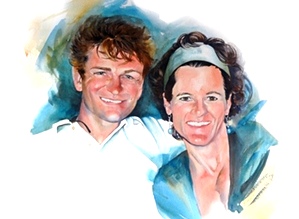 Todd and Paula
Loose yet bold washes give the casual & carefree feel of the beach setting in Bermuda.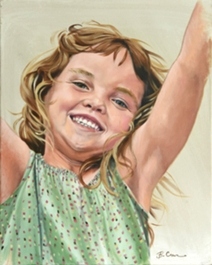 Blaire: The Joy of Being 6
Children's portraits capture the joy in life!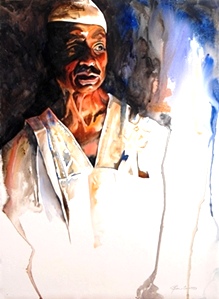 Liberian Nights
Fritz Massaquoi, native son of Liberia in full regalia befitting his international life experience.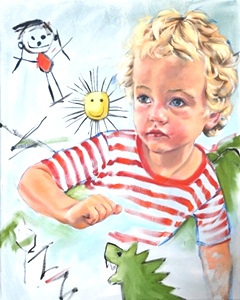 Explorer I
Mason happily lives in a world of his own.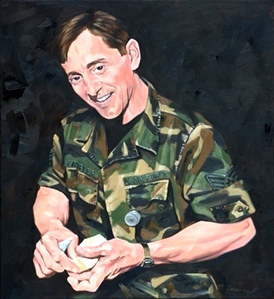 Portrait of a Father
Commissioned by the groom for his lovely bride.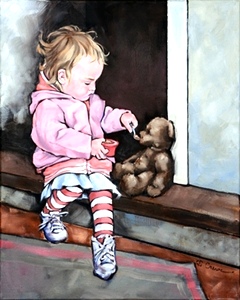 Blaire Bear, portrait of a child
Feeding the bears.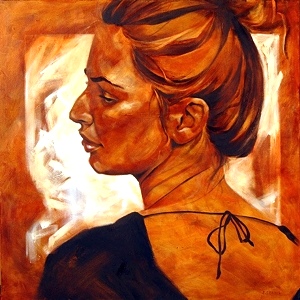 The Dance
Profile view of Natalie, a beautiful model and dancer.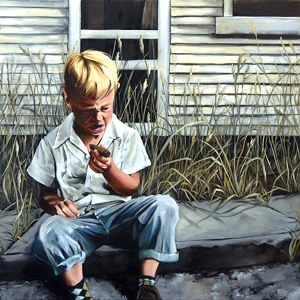 Cigar Boy
Remember the first time you or one of your friends tried to smoke?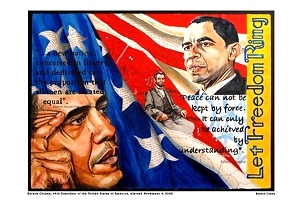 Let Freedom Ring
Barack Obama elected 44th president of the United States, November 2008.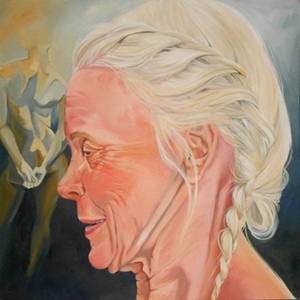 Sculprtess III
The Sculptress III shows the satisfaction of having created a fine piece of art.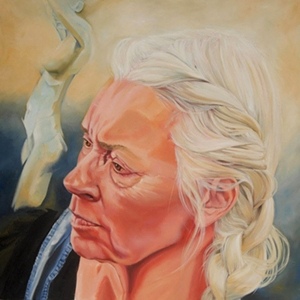 Sculptress II
Sculptress II, second in series of the Sculptress, oil on museum wrapped canvas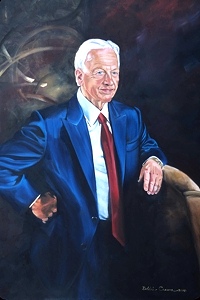 Sidney Gilreath, US Attorney at Law
Sidney Gilreath, attorney in a formal portrait for his corporate offices.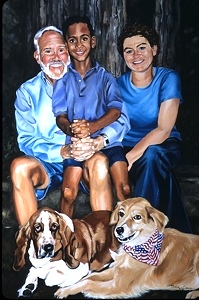 Bob Godwin Family
Beauford and Brownie keep Bob, Karen and Marcell company.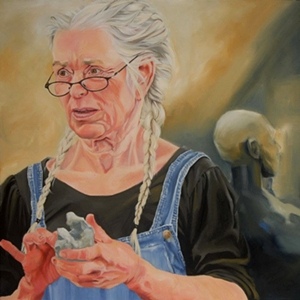 Sculptress I
First in a series of oil paintings about making art & the intensity of how that feels..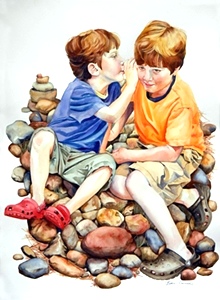 "Secrets"
Benjamin and Daniel's personalities and body language forever captured in time.