Golden Age of the Big Screen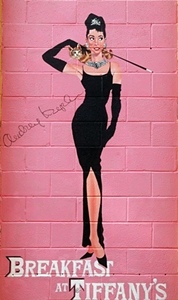 Breakfast at Tiffany's
Mural of Audrey Hepburn from Breakfast at Tiffany's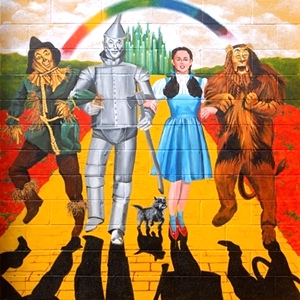 The Wizard of Oz
The Wizard of Oz mural includes Dorothy, Tin Man, Scarecrow, the Cowardly Lion and Toto.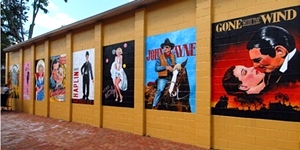 Golden Age of the Big Screen Mural
The Golden Age of the Big Screen is a series of 8 different murals of movies and actors.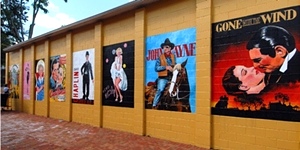 Golden Age of the Big Screen
Golden Age of the Big Screen mural next to the restored Lyric Theater in downtown Loudon, TN.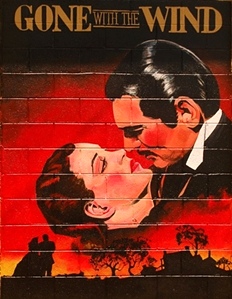 Gone With the Wind
Gone With the Wind, the classic tale of love, family and destruction in the Civil War.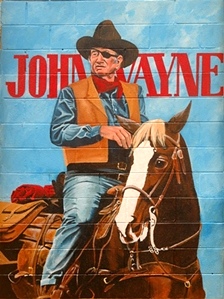 John Wayne
Mural of John Wayne riding tall in the saddle.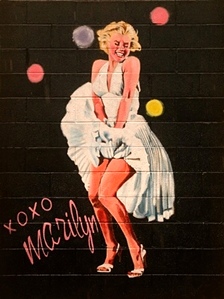 Marilyn
Marilyn Monroe mural in her classic pose, with the famous white dress.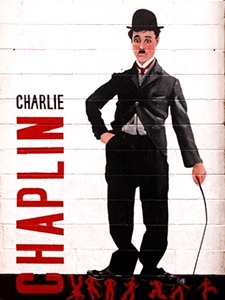 Charlie Chaplin
Charlie Chaplin is an icon for all time in the history of film.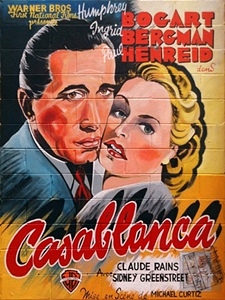 Casablanca
Casablanca mural with Humphrey Bogart and Ingrid Bergman.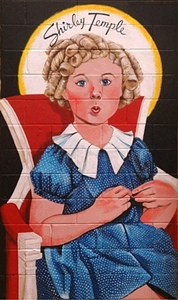 Shirley Temple
This outdoor mural of Shirley Temple was painted in hopes of capturing a bygone era.

For Assistance: (865) 591-0831