Sarah Palin -David Kernell Trial, Judge Phillips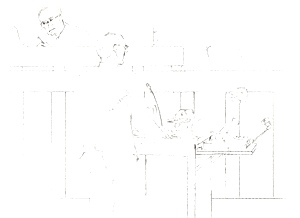 Judge Phillips and prosecutor
Pencil sketch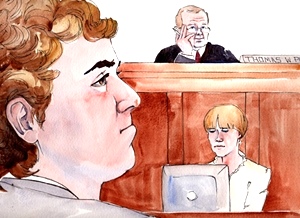 Kernell and Judge Phillips
What next?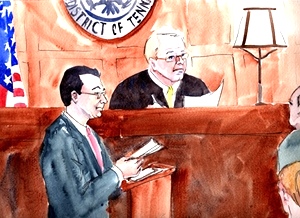 Judge Phillips and Prosecutor Weddle
Listening to testimony.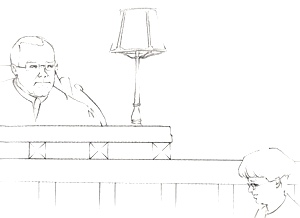 Judge Phillips
Pencil sketch with clerk.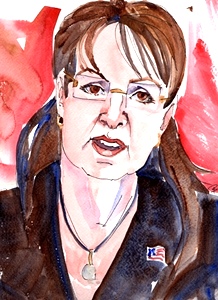 Sarah Palin
On the witness stand.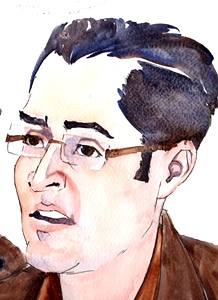 Jeffrey Stanford, Yahoo
Giving his testimony.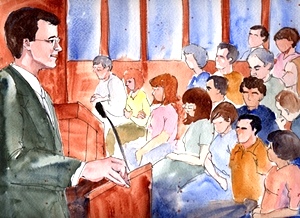 Wade Davies, Kernell defense attorney
Speaking to potential jurors before the trial.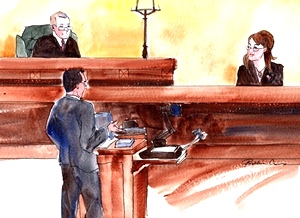 U.S. District Judge Phillips presiding
Prosecutor Greg Weddle questions Palin.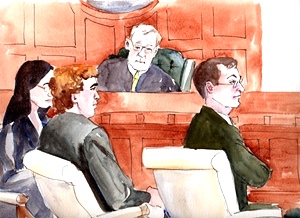 Judge Phillips and Wade Davies team
Listening...

For Assistance: (865) 591-0831