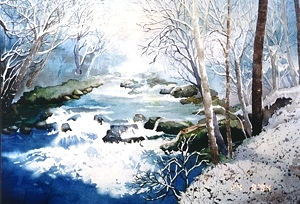 Snow in the Smokies
Original watercolor landscape in the Great Smoky Mountains National Park, winter, river scene.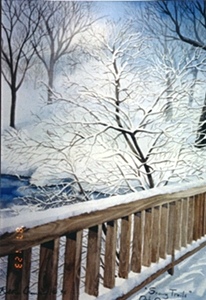 Snowy Trails
Walking bridge in Oak Openings State Park , North West Ohio.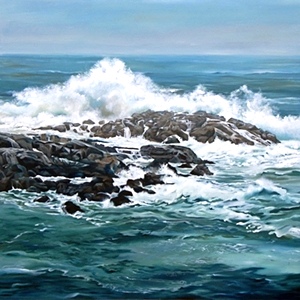 Cape Neddick Seascape
A seascape in oils showing the wave movement on the nothern coastline of Maine sets a serene mood.